Authentication is a computing procedure which ensures that the user of a website or other similar service is authentic or who they say they are.
With Signaturit you can send a document to be signed using the advanced electronic signature and add more authentication options if you need an extra level of security.
Find out everything about our two authentication systems in this post.
This post is also available in Spanish.
Additional authentication with Signaturit
Although Signaturit's advanced electronic signature solution uniquely links signatures to their signatory using our cutting-edge biometric technology, there are certain transactions when the party requesting a signature needs an extra guarantee on the identity of the signee.
As we are well aware of this need and faithful to our commitment to providing a solution to each and every one of our clients' demands, at Signaturit we offer all Signaturit users two additional authentication methods, which can be used separately or together to increase security in signature requests.

In addition to a signature, our users can request the person signing the document to confirm his/her identity and acceptance of specific transactions
by entering a security code that will be sent to his/her mobile phone, and/or sending a photograph of an identity document.
All Signaturit users can utilise these features to easily and intuitively add customised multi-factor authentication to all signature requests.
How multi-factor authentication works
Setting up the authentication is very simple.
After clicking on the "Send document" button on the control panel and adding the PDF to be signed and the fields to be completed, a dialogue box appears where you can add the recipients and enter the request message.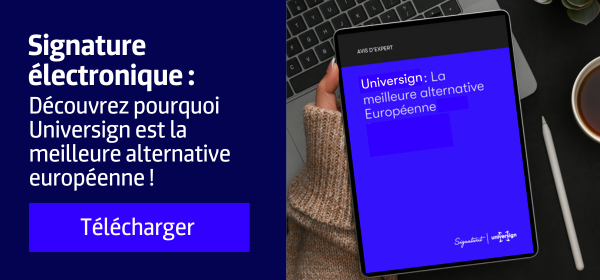 The three camera, photo, and smartphone icons to the right of the "Name" and "Email" fields in this dialogue box allow you to set up the additional signature authentication.
If we click on the camera icon, we will be requesting an additional image authentication in which the recipient will have to sign the document with his/her fingertip or mouse cursor and send a photo of an identity document (National ID card, passport, bank statement...) taken at that time on a smartphone or tablet or one already stored on his/her device, laptop, or desktop.
If we click on the smartphone icon and enter the recipient's mobile number, he/she will then have to enter a four digit code that he/she will receive in an SMS in order to access the signing screen.
Although we have designed an intuitive interface at Signaturit to guide the signatory through each of these additional authentication methods, we would still recommend including a description of them in the signature request message. This will provide the signatory with a quick guide to the steps to follow in the signing process: what document to attach for image authentication or an explanation that he/she will receive an access code by SMS.
At the end of the multi-factor authentication signing process, both the signatory and requesting parties will receive a copy of both the signed document and the requested image as an extra security measure.
Try it! 👍
This grants both parties increased security and transparency inthe transaction and enables companies and individuals to tailor their signature requests to the security needs of any situation.
Existing clients have free access to image authentication for all requests and 5 SMS authentication signature requests. You can upgrade to get more requests.
If you have any questions, please contact us for more information on how to enjoy greater efficiency in your company by sending an email to info@signaturit or calling +34 935 511 480.
Please remember that a free 7 day trial of Signaturit is available.
This post is also available in Spanish.
---